Wrist Rehab & Strengthening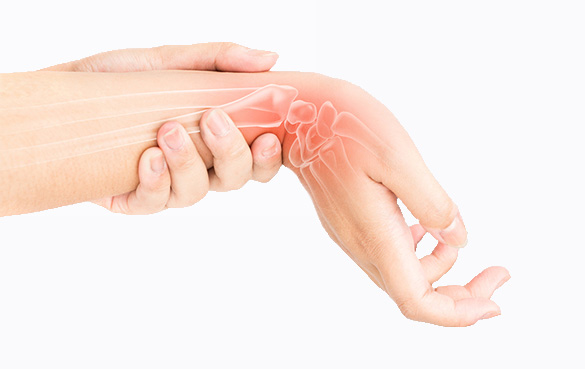 Broken or fractured wrist? Carpal tunnel syndrome? Wrist pain or another type of wrist injury?
Then you've come to the right place. Wrist rehab is made simple with Powerball, the world's most effective handheld exercise device. Join the 4 million other customers who have successfully used Powerball for wrist rehab and strengthening, and experience the benefits for yourself today:
✔ Reduce – wrist rehab times
✔ Increase – flexibility/range of motion
✔ Build – wrist strength
✔ Follow – physio-designed wrist rehab programmes

---
Reduce Wrist Rehab Times
Why is Powerball so effective for wrist rehab? It's quite simple: Exercising with Powerball dramatically increases circulation and promotes the flow of nutrients and oxygen to the wrist joint and surrounding muscles and tendons. These nutrients relieve pain and quickly repair any damage caused by injury.
Not only that, but as you heal with Powerball, you also strengthen. This active combination of rehab and strengthening massively speeds up recovery times and leaves your wrist feeling strong and pain-free once again. Best of all, exercise with Powerball is 100% non-impact, meaning it will never place any strain on a sore wrist or serve to worsen your injury.



---

Increase Flexibility & Range of Motion
Injury can leave the wrist feeling stiff and sore with a serious loss of flexibility and mobility.
Even at slow speeds, spinning Powerball will significantly stimulate the wrist and encourage the production of synovial fluid – a natural lubricant for the wrist joint.
✔ Extend range of motion
✔ Relive pain
✔ Eliminate stiffness
Our physio-designed Powerball wrist rehab exercises will bring your wrist through a full 360-degree circumduction (range of motion). These wrist rehab exercises will not only strengthen the forearm muscles which power your wrist, but they will also loosen the wrist joint and increase overall flexibility.

---

Build Wrist Strength
Powerball replicates the muscle pump you would feel from a long weights session, however wrist rehab exercises with Powerball are 100% non-impact. In other words: Powerball gives you the benefits of a high-intensity workout that puts no strain on injured muscles, tendons & bones.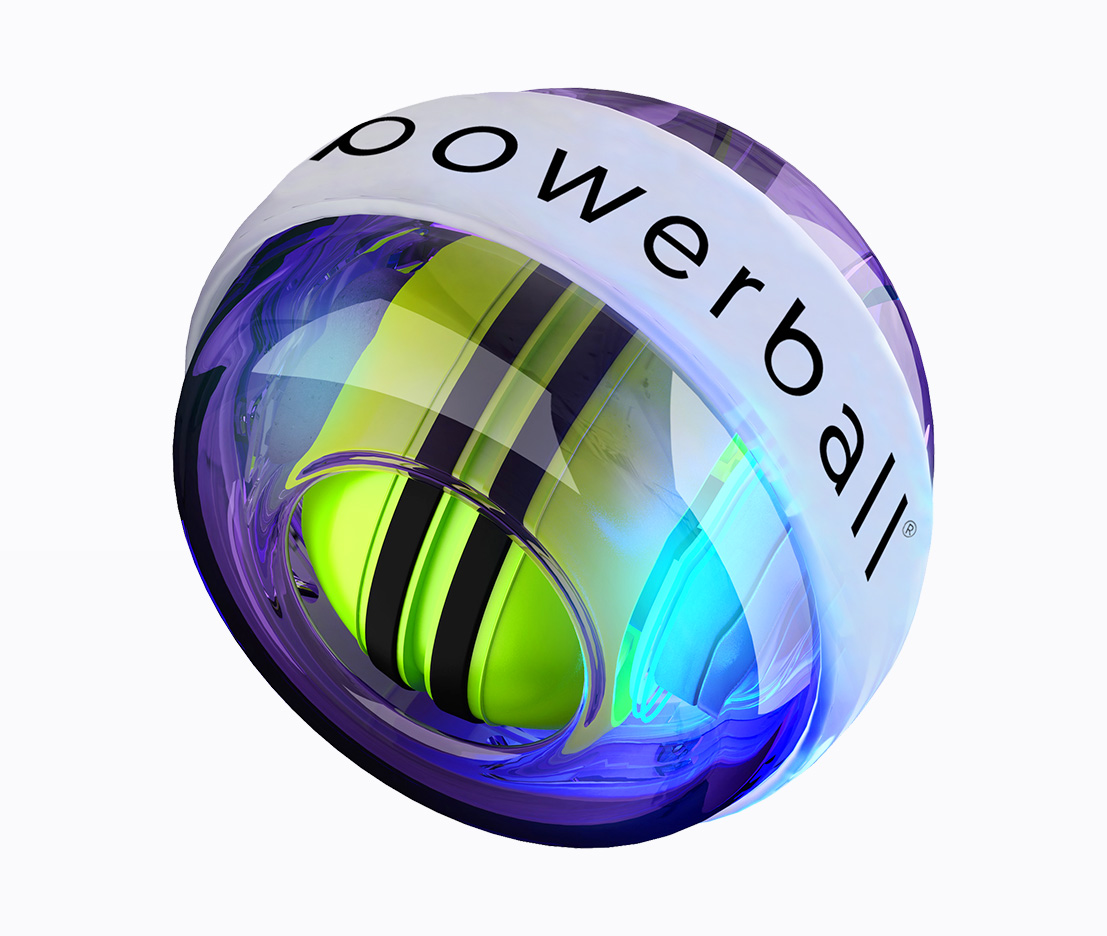 A spinning Powerball can generate over 25kgs of gruelling isometric resistance. This resistance works its way deep into muscle fibres, where it stimulates and strengthens the muscle tissue to build powerful wrists and forearms.
How fast you spin Powerball is up to you: the resistance can be as powerful or as gentle as you like. For wrist rehab purposes, we always recommend starting at low RPMS (revolutions per minute) and gradually build the intensity as you power through your recovery.


---
Physio-Designed Wrist Rehab Programmes
Follow our physio-designed wrist rehab & strengthening programme to benefit from a practical and easy-to-follow path to recovery. Download our wrist rehab programme below. A full list of our video and rehabilitation programmes can be found on the videos page of our website.


---

Say Goodbye to Wrist Pain



Use Powerball for as little as 3 minutes each day for simple and fast wrist rehab.  At home, in the office or on the go – Powerball can be used anywhere. Better still, follow our physio-designed programmes for a comprehensive and more effective guide to recovery.
We offer a Powerball to suit everyone's budget. Check out the range of models available on our website and find the perfect Powerball for you. Get spinning and recover fast the Powerball way.

---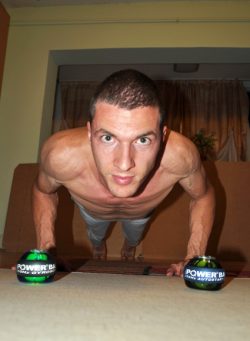 WRIST REHAB MADE SIMPLE.
"When I was 24, I started feeling an acute pain in my right wrist especially when I tried to exercise. My doctor told me I had Carpal Tunnel Syndrome and would need surgery.
I started looking for other forms of exercise that could help with my problem and purchased a Powerball®. After a few months of use, the numbness in my fingers decreased a lot. It's now been 3 years since I'm using Powerball® and the numbness has disappeared. I recently started climbing and can feel a huge difference – before Powerball® I couldn't open a bottle of soda with my right hand and now I climb on the wall almost without problems, thank you guys!"
Razvan Turcase, Timis, Romania
---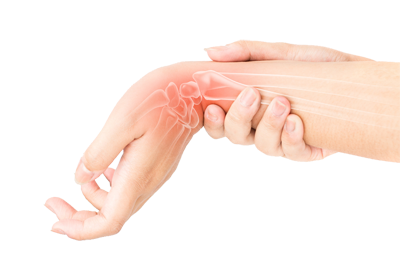 Do you have one of the following injuries? Find out more...
Wrist rehab made simple with Powerball:
✔ Reduce – wrist rehab times
✔ Increase – flexibility/range of motion
✔ Build – wrist strength
✔ Follow – physio-designed wrist rehab programmes
Using Powerball for as little as 3 minutes each day will leave your wrists strong, healthy & pain-free.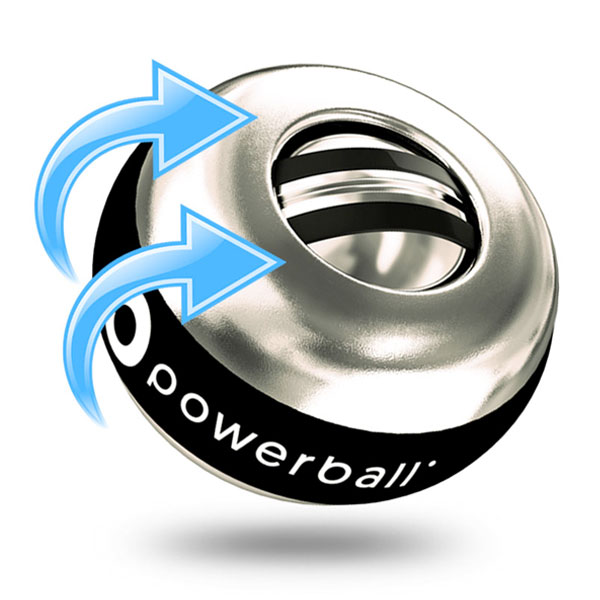 SIMPLY WORKS
The best products don't require a lot of fuss, they just work. Wind back the precisely balanced zinc rotor; release and begin turning your wrist in slow, gentle circles.
As your Powerball® rotor builds speed so does the gyroscopic resistance created. This resistance is in the form of isometric exercise for a Powerball® user. Perfect for rehabilitation & strengthening from fingertip to shoulder.
SPEED = POWER
The faster you rotate your wrist, the faster the rotor spins and the more resistance Powerball generates..
From 1.0lb right up to 60lbs.
Spin slowly for rehab of RSI or a broken bone; spin fast to build gold standard grip and forearm strength