Shoulder Rehabilitation & Strengthening Made Easy


Powerball & Powerspin rehabilitate & strengthen the shoulder joint, tendons & surrounding muscles. On their own, these products are highly effective for shoulder rehabilitation, or why not use them together for even more efficient recovery results.
Powerball and Powerspin are perfect for recoveringfrom:
Rotator cuff injuries
Sprains, breaks & fractures
General shoulder pain
Repetitive strain injuries (RSI)
Our products allow you targeted, 100% non-impact isometric strengthening of the shoulder joint and surrounding tendons and muscles.

"PHYSIO-DESIGNED SHOULDER REHAB PROGRAMMES"


Not only are our physio-designed shoulder rehabilitation programmes comprehensive and easy to follow, but they will also provide you with a clearly-structured recovery path for rehabilitation. We offer five different exercise programmes with accompanying videos that target various muscle groups in the shoulder for fast and effective rehabilitation and recovery.
Powerspin shoulder rehabilitation exercises
We have designed two separate Powerspin exercise videos and rehabilitation programmes that you can follow in order to target all of the individual muscle groups in and around the shoulder, effectively strengthening these areas as well as relieving pain. We recommend spending as little as 2-3 minutes a day on each exercise to feel immediate pain relief and improved flexibility in the shoulder area. Below are two examples of one of our easy-to-follow exercise videos. More videos can be found in the videos section of the website.

DOWNLOAD PROGRAMME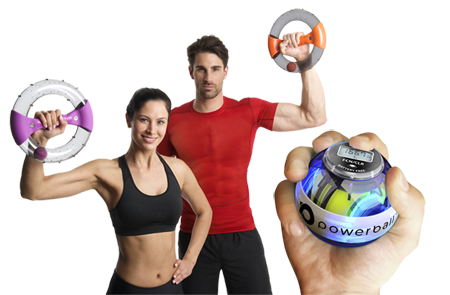 Check out the links below to learn more about rehabilitating a specific shoulder injury:
If you are suffering from a shoulder injury then Powerball's isometric strengthening will allow you to recover quickly with long-term results.
✔ Follow – physio designed programs
✔ Strengthen – muscles & tendons
✔ Promote – shoulder co-contraction/stability
✔ Reduce – rehabilitation times
Rehabilitate the shoulder joint, tendons & surrounding muscles for increased flexibility, endurance and overall strength.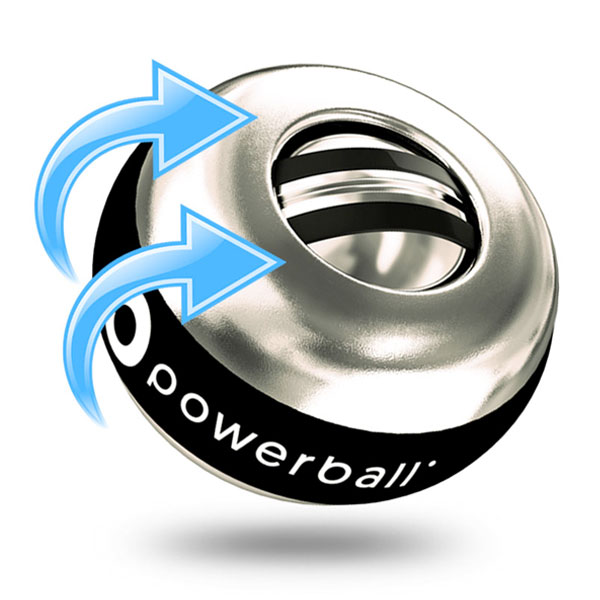 SIMPLY WORKS
The best products don't require a lot of fuss, they just work. Wind back the precisely balanced zinc rotor; release and begin turning your wrist in slow, gentle circles.
As your Powerball® rotor builds speed so does the gyroscopic resistance created. This resistance is in the form of isometric exercise for a Powerball® user. Perfect for rehabilitation & strengthening from fingertip to shoulder.
SPEED = POWER
The faster you rotate your wrist, the faster the rotor spins and the more resistance Powerball generates..
From 1.0lb right up to 60lbs.
Spin slowly for rehab of RSI or a broken bone; spin fast to build gold standard grip and forearm strength