Shoulder Rehabilitation & Strengthening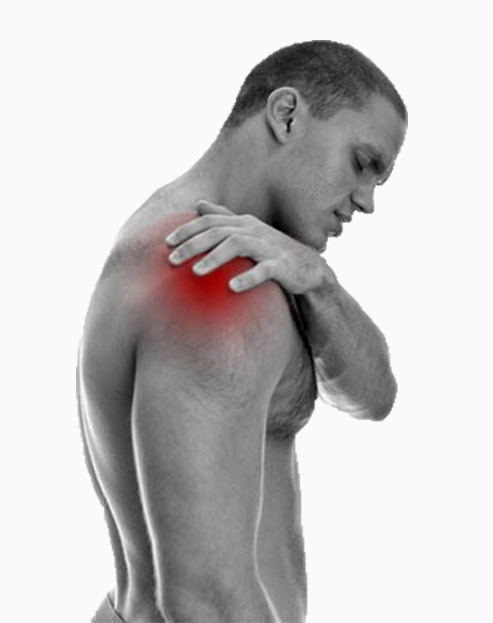 Shoulder fracture? Torn rotator cuff? Shoulder impingement injury?
Then you've come to the right place. Shoulder rehabilitation is made simple with Powerball and Powerspin, two of the world's most effective isometric exercise devices. Join the 4 million other customers who have successfully used these products for shoulder rehabilitation and strengthening, and experience the benefits for yourself today:
✔ Reduce – shoulder rehabilitation times
✔ Promote – shoulder co-contraction/stability
✔ Strengthen – muscles, tendons & joints
✔ Follow – physio-designed programmes

---
Reduce Shoulder Rehabilitation Times

Powerball & Powerspin are highly effective at rehabilitating & strengthening the shoulder joint, tendons & surrounding muscles. On their own, these products are the number one choice for shoulder rehabilitation, or why not use them together for even more efficient recovery results.
How do Powerball & Powerspin rehabilitate? Both Powerball & Powerspin generate isometric resistance when you spin them. Isometric resistance boosts circulation and encourages the flow of oxygen and healing nutrients to sore areas in the shoulder. These nutrients quickly relieve pain and repair muscle tissue for fast and effective shoulder rehabilitation. What's more, exercise with Powerball and Powerspin is 100% non-impact, meaning that they will never worsen your injury or cause you further pain.
When used for just a few minutes each day, our Powerball® products are hugely effective in treating a range of shoulder problems, including: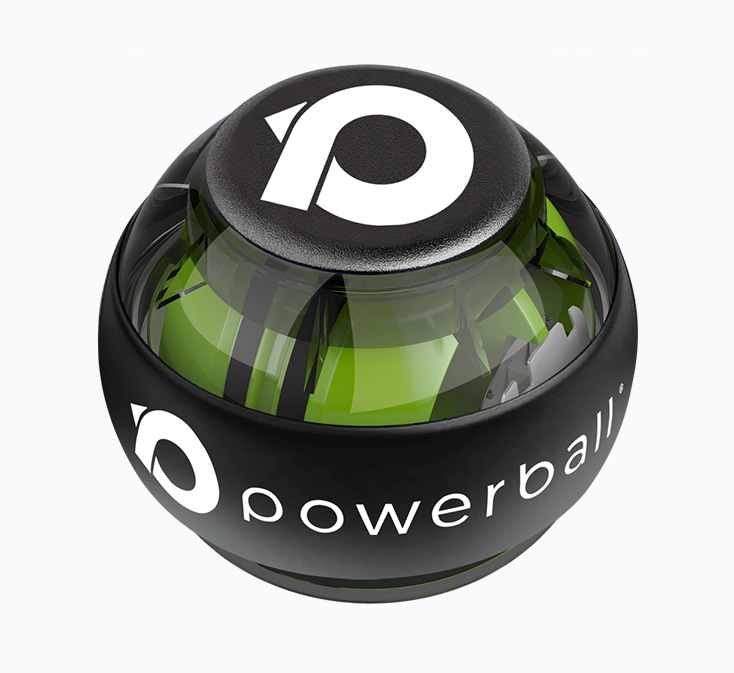 ✔ Torn rotator cuff
✔ Dislocated or broken shoulder
✔ Shoulder fracture or sprain
✔ General shoulder pain
✔ Repetitive strain injuries (RSI)
✔ Shoulder impingement injuries
✔ Shoulder bursitis

---
Promote Shoulder Stability


No single structure is responsible for providing stability in the shoulder joint. A network of ligaments, muscles and tendons are the key components that makeup and maintain a stable shoulder. Shoulder instability occurs when the structures that surround the shoulder joint fail to support the ball joint in its socket. This may be the result of traumatic injury or constant, repetitive strain being placed on the shoulder joint over a long period of time.
Many shoulder rehabilitation programmes will include exercises, such as pushing your shoulder against a door frame or wall in order to stretch out and heal the shoulder joint. Our Powerball products utilise 100% non-impact isometric resistance in order to successfully treat and rehabilitate all manner of shoulder conditions. Using either Powerball or Powerspin (or both) for just 3 minutes a day is enough to maintain a healthy, stable and active shoulder joint.
Experience pain-free movement again in just a few weeks with Powerball and Powerspin.



---

Strengthen as You Recover


Powerball and Powerspin are so effective because they provide powerful muscle strengthening and shoulder rehabilitation at the same time.
This is thanks to their isometric resistance. The isometric resistance generated by spinning Powerball and Powerspin not only targets and relieves pain, but it also repairs and strengthens muscles and joints as they recover. This harmony of treatment and strengthening massively speeds up recovery times and greatly reduces the risk of you incurring another injury after recovery.

---

Follow Physio-Designed Shoulder Rehabilitation Programmes


Powerspin for shoulder rehabilitation
We have designed two separate Powerspin exercise videos and rehabilitation programmes that you can follow in order to target all of the individual muscle groups in and around the shoulder. Spending as little as 2-3 minutes a day on each exercise will provide you with immediate pain relief and improved flexibility and strength in the shoulder area. Below are two examples of our easy-to-follow exercise videos. More videos can be found in the videos section of the website.



Powerball for shoulder rehabilitation
Not only are our physio-designed shoulder rehabilitation programmes comprehensive and easy to follow, but they will also provide you with a clearly-structured recovery path for shoulder rehabilitation. We offer five different exercise programmes with accompanying videos that target various muscle groups in the shoulder for fast and effective shoulder rehabilitation and recovery.

---

Shoulder Rehabilitation Made Simple


Here at Powerball, we offer a wide range of shoulder rehabilitation products to suit everyone's budget, injury and strengthening goals. Check out the selection of products available in our store and kick start your shoulder rehabilitation today. A healthy, active and pain-free lifestyle is never far away with our Powerball® products.




---

SHOULDER INJURY? PROBLEM SOLVED.
"On the 8th of March last year, I tore a Rotator Cuff tendon in my right shoulder whilst playing squash. Before that day I was competing in long distance open water Masters swimming events, playing squash and golf regularly and loving it. I have seen many physiotherapists and consultant osteopaths, had an MRI scan and purchasing numerous products design to help me cure my shoulder. I've spent many hours exercising with bands.
However, after nearly eight weeks of using an amber Powerball 250 Hz Regular, I am convinced it has done the trick. I've recently bought a Vortex that I'm also very pleased with. I use it for about 30 minutes every day and plan to continue until the day I'm pushing up daisies.
I am now slowly but surely swimming again and playing squash and golf. I've been a sad man during the time I could not play my sports. My Powerball has made me a happy man. Sounds very corny but is very very true."
Dave Wright, London, UK

---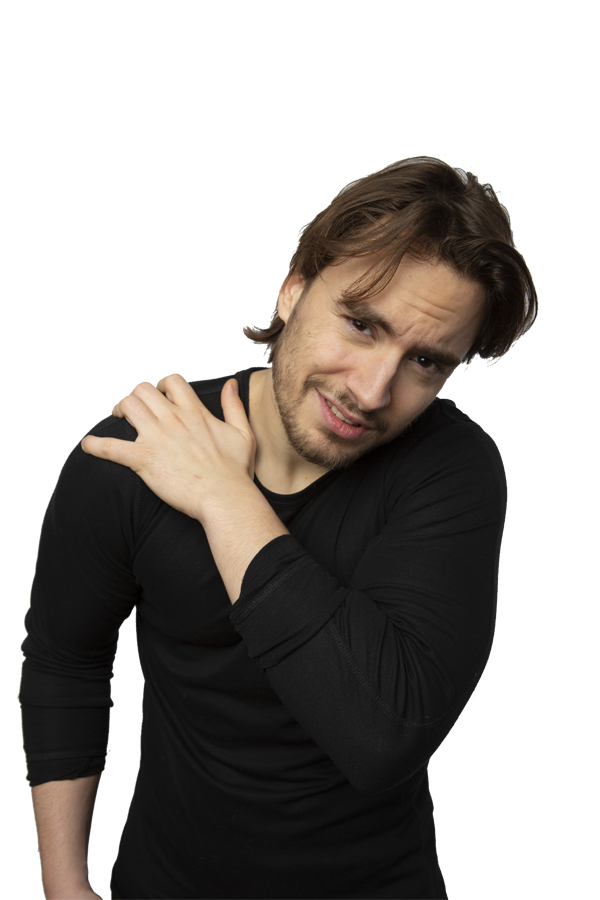 Check out the links below to learn more about rehabilitating a specific shoulder injury:
Shoulder rehabilitation made simple with Powerball & Powerspin:
✔ Reduce – shoulder rehabilitation times
✔ Promote– shoulder co-contraction/stability
✔ Strengthen – muscles, tendons & joints
✔ Follow – physio-designed programmes
Fast & effective shoulder rehabilitation with just 3 minutes a day. Rehabilitate the shoulder joint, tendons & surrounding muscles for increased flexibility, endurance and overall strength.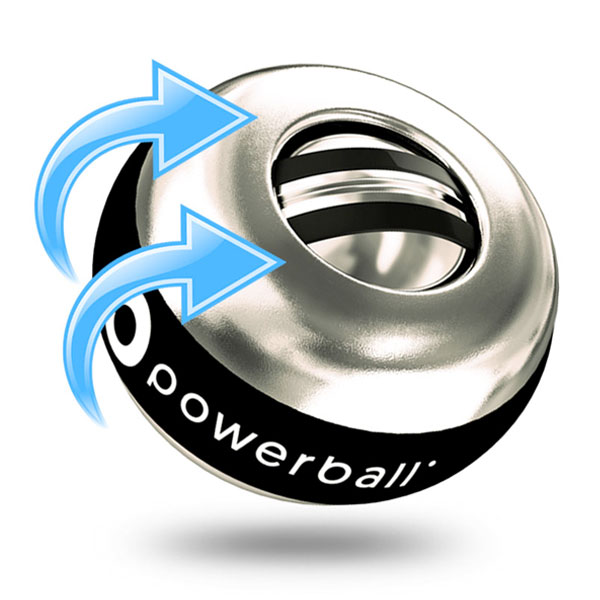 SIMPLY WORKS
The best products don't require a lot of fuss, they just work. Wind back the precisely balanced zinc rotor; release and begin turning your wrist in slow, gentle circles.
As your Powerball® rotor builds speed so does the gyroscopic resistance created. This resistance is in the form of isometric exercise for a Powerball® user. Perfect for rehabilitation & strengthening from fingertip to shoulder.
SPEED = POWER
The faster you rotate your wrist, the faster the rotor spins and the more resistance Powerball generates..
From 1.0lb right up to 60lbs.
Spin slowly for rehab of RSI or a broken bone; spin fast to build gold standard grip and forearm strength