FASTER. HARDER. STRONGER. LONGER.
WHATEVER YOUR GAME, PLAY IT BETTER WITH POWERBALL

Across the world, millions of sports enthusiasts and athletes are finding their rhythm with Powerball and seeing improvements in their game which can only come from an arm workout with our gyroscopic strengtheners. Spin Powerball and experience the benefits for yourself:
✔ Strengthen with isometric resistance training
✔ Build incredible muscle endurance
✔ Prevent injuries (muscle damage & RSIs)
✔ Improve performance & results
"POWERBALL GENERATES 60 TIMES ITS OWN WEIGHT IN RESISTANCE"
Our Powerball products can create 60 times their own weight in punishing resistance training. Resistance training with Powerball builds strength and muscle endurance in the hands, fingers, wrists & arms. Simply spin Powerball for as little as 3 minutes each day and immediately feel the difference.
EPIC GRIP
It is correct to say that over 80% of all sports played in the world today will benefit from the increased grip strength offered by a fast spinning Powerball – the faster you spin the more resistance generated and the harder your fingers & hands must work to grasp and hold the ball.
FOREARM FUEL
Even the fittest, strongest athlete will wince from the lactic acid burn in their forearm the first time they spin Powerball with aggression. Increased forearm strength plays a big part in developing the control and stability required for most 'swing' related sports. Use Powerball daily and begin to see results in your technique in no time.

"ARMS OF STEEL"
Resistance strengthening with Powerball is entirely isometric. Isometric exercise engages a far higher percentage of muscle fibres than standard isotonic training does (weight lifting, etc.). As a result, regular strength training with Powerball allows you to achieve strength and endurance gains faster. Powerball is the ideal complementary product to anyone serious about strength training. Use Powerball in conjunction with any strength training regime and experience the benefits for yourself:
Stronger fingers & hands for enhanced grip · Massively increased strength in the wrist tendons for longer drives and harder serves · Powerful, symmetrical forearms for better control and stability · Tendons of steel along the entire arm
Powerball offers all this and more with its fast-paced, fun and highly-addictive isometric workouts. Go ahead; join the revolution!
"RELIEVE, REPAIR, RECOVER"
Using Powerball for just a few minutes each day will effectively strengthen the muscles in your upper body and lessen your chances of sustaining a sports-related injury. Playing impact sports, such as football, basketball and boxing are often seen as high-risk when it comes to sustaining an injury. But did you know that repetitive strain injuries (RSI) are also extremely common in 'low-impact' sports, such as tennis and golf? RSI like carpal tunnel syndrome, tendonitis and tennis and golfer's elbow can severely impact not only an athlete's game, but also their everyday life.
The isometric resistance generated by Powerball is 100% non-impact and places absolutely zero strain on damaged or injured muscles. Instead it gently rehabilitates and strengthens these muscles to provide you with long-lasting recovery results. Prevent and recover from injury the easy way – with Powerball.
"TRAIN HARDER, CYCLE FURTHER, CLIMB HIGHER"
Millions of customers, both professionals and amateurs, use Powerball to make a difference in their sporting performance. Two high-profile professional users in recent times have been Andy Murray, former world number 1 tennis star & Padraig Harrington, a 3-time major winner in golf.
No matter what the sport, no matter what your level, spinning Powerball for just 5 minutes each day will yield positive results. Whether you use it as a warm-up tool or for building massive biceps and forearms, if you play a sport you'll have great reason to love Powerball.
TRACK YOUR GAINS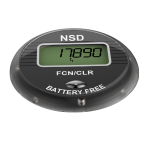 Many of our standard Powerball models come with a LCD speed meter, which helps you to track your strength and endurance gains. This will allow you to test and push yourself, getting maximum benefit from your training. Speed meter functions include different endurance modes & highest spin speed tests.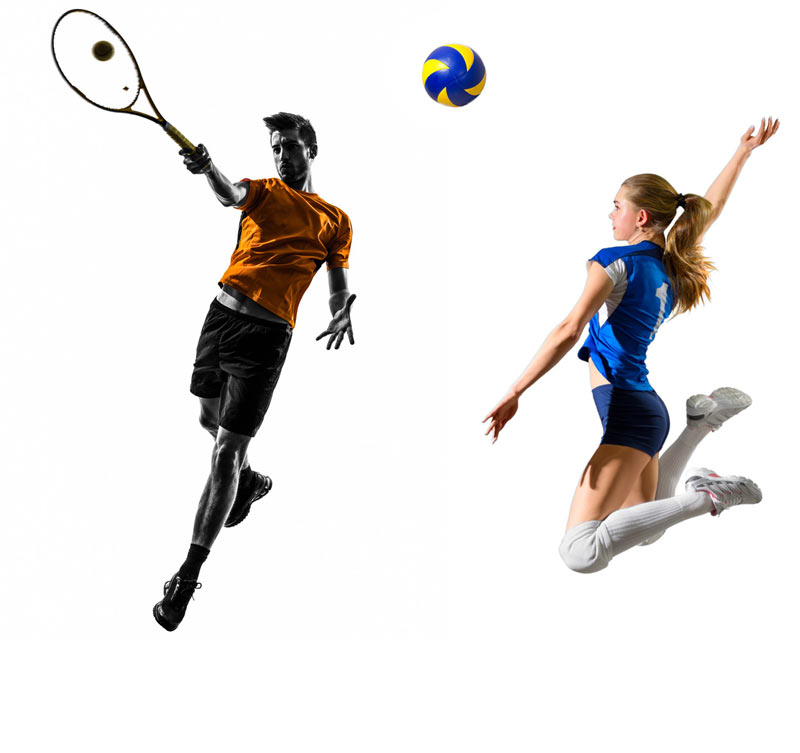 Check out our specific pages linked below:
No matter what your game, improve it with Powerball.
✔ Strengthen – isometric resistance training
✔ Build – incredible muscle endurance
✔ Prevent – sports injuries (muscle damage & RSIs)
✔ Improve – performance & results
Powerball builds strength fast & increases muscle endurance, helping athletes to stay strong & injury free.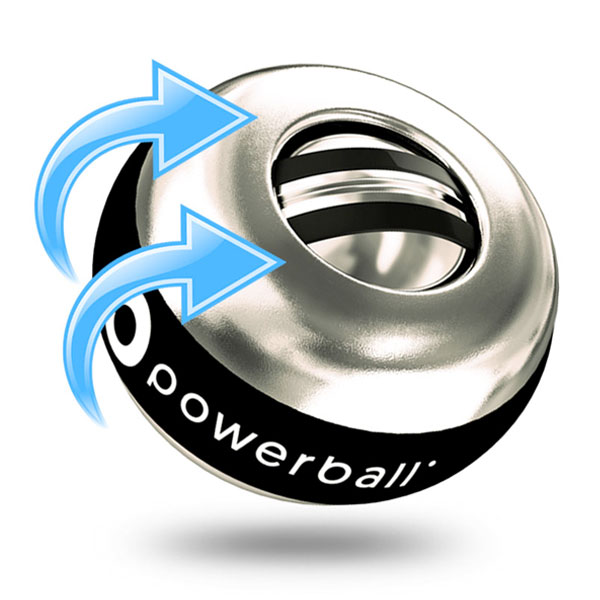 SIMPLY WORKS
The best products don't require a lot of fuss, they just work. Wind back the precisely balanced zinc rotor; release and begin turning your wrist in slow, gentle circles.
As your Powerball® rotor builds speed so does the gyroscopic resistance created. This resistance is in the form of isometric exercise for a Powerball® user. Perfect for rehabilitation & strengthening from fingertip to shoulder.
SPEED = POWER
The faster you rotate your wrist, the faster the rotor spins and the more resistance Powerball generates..
From 1.0lb right up to 60lbs.
Spin slowly for rehab of RSI or a broken bone; spin fast to build gold standard grip and forearm strength