Wrist Pain Treatment Exercises & Rehabilitation
Powerball wrist pain treatment – A revolution in rehab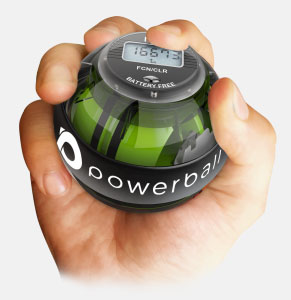 Find out why over 4 million people worldwide have benefited from Powerball's revolutionary isometric exercise. Powerball is perfect for the rehabilitation of Repetitive Strain Injuries (RSIs), Sprains, Breaks & Fractures and general wrist strengthening. Treatment for wrist pain – there is nothing more efficient than Powerballs isometric exercise.
We have specific pages for the following injuries;
Why Powerball for wrist pain treatment?
Powerball is highly efficient at exercising the wrist flexor & Extensor muscles.
100% Non-Impact Isometric exercise – Perfect for rehabilitation & wrist pain relief
Gentle recovery for damaged muscles, bones & tendons.
Increases oxygen and nutrient rich blood to the wrist & connecting tendons – aides recovery
Cures & prevents repetitive strain injuries RSIs
Builds wrist strength, flexibility & reduces inflammation
Stops muscle wastage while in recovery
World class wrist strengthener – Powerball is non-impact and gentle at low spin speeds but can create up to a massive 60+ pounds of resistance force that can build huge strength in the upper limbs when healthy.
What does the physical therapist say?
Colm Murphy is an IAPT physical therapist, lecturer in anatomy, & professional tennis coach. Colm is an expert in rehabilitation, musculoskeletal anatomy & analysis and works closely with elite level athletes. Colm designed our rehabilitation & strengthening programmes.
Powerball Gyroscope – How it Works
Powerball is the home of gyroscope exercisers. A Powerball has a rotor (green wheel) which spins on its axis creating resistance against the user. This resistance is created by the rotor as you turn your wrists which is known as gyroscopic precision. The faster the rotor spins the more resistance there is against the user. This resistance is purely isometric which is ideal for rehabilitation & wrist pain relief.
What causes wrist pain?
The wrist is the most complex joint in the body with 8 carpal bones and over 20 individual tendons. This leaves it highly susceptible to a range of conditions including RSIs such as carpal tunnel syndrome & tendonitis, or numbness and arthritis. In order to tackle wrist pain effectively – permanently strengthening the surrounding muscles of the wrist needs to take place.
Wrist pain treatment – Wrist Pain Relief
Physio designed exercises perfect for wrist pain relief & wrist rehabilitation.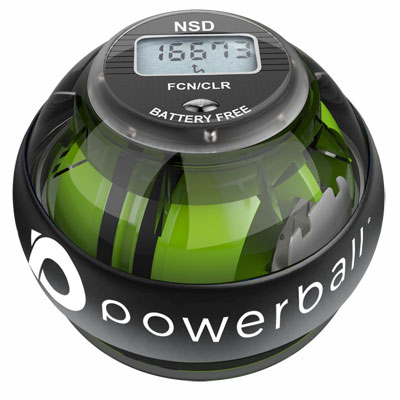 Getting Powerball Started
Track your wrist rehab & strength gains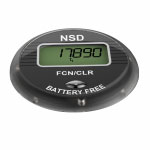 Powerballs battery free LCD meter uses magnetic energy created by the spinning Powerball rotor. This will allow you to track your wrist rehabilitation progress and push yourself along during your recovery period.
Choose the powerful, handheld gyroscopic hand exerciser that's right for you.
Autostart Classic

Auto-Start, Drop Resistant, 18,000rpm

Powerball Autostart Pro Fusion

Auto-Start, Multi Colour Rotor LEDs, Speed Meter, Drop Resistant, 18,000rpm

Autostart Pro

Auto-Start, Speed Meter, Drop Resistant, 18,000rpm