Swimming Strength Training - Build Power and Prevent Injury
9 Reasons why Powerball?
Cuts rehab times by as much as 50%
Cures & protects against RSI's
Strengthens/stretches muscles & tendons
Increase elbow joint flexibility
Repairs scarred tissues
Increases Blood Flow
Non-impact – Isometric resistance exercise
Physio designed elbow rehab exercises
Physio designed elbow rehab programme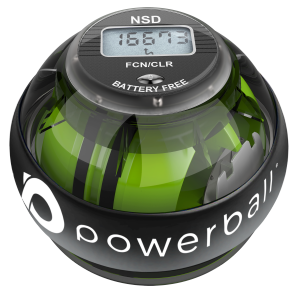 Physio Approved. Customer Tested.
Approved by physios and Chiropractors
1000's of five-star reviews
Over 4 million sold worldwide
Choose the powerful, handheld gyroscopic hand exerciser that's right for you.
Watch
Exercises
Practice these short, physio-designed rehabilitation and strengthening exercises.
Shoulder Girdle Upper Trapezius
Powerspin – Shoulder and Shoulder Girdle

Powerspin – Triceps, Deltoid and Pectoralis
Can Powerball® help someone you know?
Email This Article to a Friend
...or

Share Us on Social Media