Shoulder Rehab Exercises & Rehabilitation
Powerball & Powerspins Isometric Rehabilitation
Both Powerball's & Powerspin's non-impact resistance programmes, performed daily, enhance blood circulation to reduce inflammation while significantly strengthening the rotator cuff and shoulder blade muscles. Powerball rehab exercises improve the stability of the shoulder and enhance smooth movement of the joint. Powerball will cut rehabilitation times dramatically. Find out why over 4 million people worldwide have benefited from Powerball.
Please see our specific pages for the following injuries;
How Powerball & Powerspin aids shoulder rehabilitation
Cuts rehabilitataion times – Shoulder strengthening of muscles & tendons
Helps shoulder co-contraction – Stabilises the shoulder joint
Increases shoulder joint flexibility & Mobility
Repairs scarred tissues – Cures & prevents repetitive strain injuries
Increases blood flow – Aids rehab process
100% non-impact – Isometric resistance exercise – Ideal for rehabilitation
Shoulder Rehabilitation Programmes
Powerball has physio designed shoulder rehabilitation exercises, videos, and programmes which can be found on this page. Use Powerball or Powerspin to cut your recovery times with our revolutionary non-impact rehab exercises. These programmes are perfect for shoulder blade pain, rehabilitation after injury, muscle strains, breaks & fractures etc.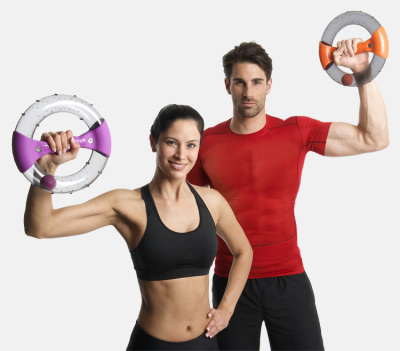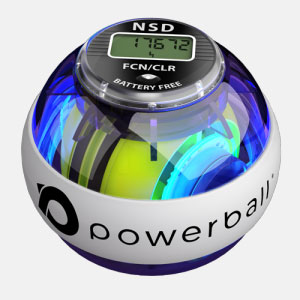 Non-impact – Big results
Powerball & Powerspin exercise the Shoulder Extensors, Abductors, Flexors and Shoulder External Rotators in a non-impact highly efficient way which will cut rehab times dramatically and build shoulder strength and flexibility quickly. Traditional exercise is associated with weight whereby Powerballs is Isometric resistance which is perfect for rehabilitation and 100% non-impact.
What does the physical therapist say?
Colm Murphy is an IAPT physical therapist, lecturer in anatomy, & professional tennis coach. Colm is an expert in rehabilitation, musculoskeletal anatomy & analysis and works closely with elite level athletes. Colm designed our shoulder rehabilitation & strengthening programmes.
Reasons for Shoulder Pain?
The shoulder is a highly complex joint that's particularly susceptible to injury. Large range of movement in comparison to relatively small joint surfaces leaves the shoulder dependent on a complex group of strong muscles, tendons and ligaments (rotator cuff) to maintain stability and prevent it moving/sliding around in the socket.
However, injury and/or overuse during work or sport can lead to stretching & tearing of these ligaments, rendering them too loose to keep the shoulder in position and making it unstable – leading to irritation and shoulder blade pain, even during normal activities.
Powerball shoulder rehab exercises 
This exercise video is for the shoulder girdle.  See Full list of videos & shoulder strengthening & rehab programmes at the bottom of the page.
Powerspin shoulder rehab exercises 
See full list of videos and programmes at bottom of page. Powerspin is perfect for shoulder rehabilitation allowing the user to build strength and flexibility fast.
LCD Speed Meter -Track Your Strength Gains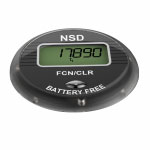 Powerballs battery free LCD meter uses magnetic energy created by the spinning Powerball rotor. This will allow you to track your progress and push yourself along during your recovery.
Choose the powerful, handheld gyroscopic hand exerciser that's right for you.
Autostart Classic

Auto-Start, Drop Resistant, 18,000rpm

Powerball Autostart Pro Fusion

Auto-Start, Multi Colour Rotor LEDs, Speed Meter, Drop Resistant, 18,000rpm

Autostart Pro

Auto-Start, Speed Meter, Drop Resistant, 18,000rpm
Watch
Exercises
Practice these short, physio-designed rehabilitation and strengthening exercises.
Shoulder Girdle Upper Trapezius
Shoulder External Rotators

Powerspin – Shoulder and Shoulder Girdle

Powerspin – Triceps, Deltoid and Pectoralis

Powerspin – Arm, Elbow and Forearm
Can Powerball® help someone you know?
Email This Article to a Friend
...or

Share Us on Social Media