Knitting & Crocheting - Repetitive Strain Injuries
Feeling the pain from knitting?
Most avid knitters and crocheters have felt the pain from their passion. Cramped hands and pains can be the norms which can develop into more serious conditions. Powerball is like body armour for your hands, wrists & arms. Find out why over 4 million people have benefited from Powerball's isometric exercise.
Reduce stiffness & soothe pain
Traditionally, Knitters have been using gloves and braces to try and rehabilitate the discomfort but this only serves to mask the symptoms without actually getting to the root cause. Spinning Powerball however, increases muscular control and blood flow in the arms, hands, and wrists. Powerball reduces pain and stiffness for existing sufferers while also strengthening the muscles and joints to help prevent against future issues.
How Powerball Works
Powerball efficiently stretches, strengthens and increases flexibility in the muscles, joints & fascia (connective tissue fibres) right throughout the arm, helping to fully warm up the limbs before knitting, while also enhancing the range of motion in the elbow and wrists and help to significantly reduce any existing inflammation via increased blood flow – all of which keeps you pain free and strong from fingertip to shoulder.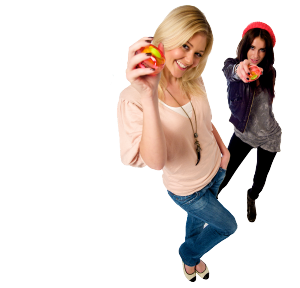 Knit for longer pain-free
While Powerball relieves and prevents repetitive strain Injuries it also strengthens your fingers, wrists & arms. Knitters will see a marked increase in their knitting endurance as they will be able to knit & crochet for longer without pain.
9 Reasons why Powerball?
Cuts rehab times by as much as 50%
Use on the go, at work or at home
Cures & protects against RSIs
Strengthens/stretches muscles & tendons
Increases  joint flexibility
Repairs scarred tissues
Non-impact – Isometric resistance exercise
Physio designed rehab exercises
Physio designed rehab programmes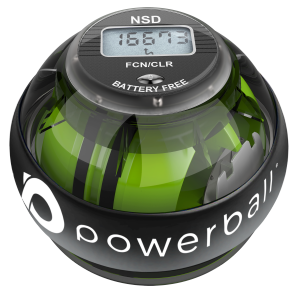 Physio Approved. Customer Tested.
Approved by physios and Chiropractors
Fun to use
1000's of five-star reviews
Over 4 million sold worldwide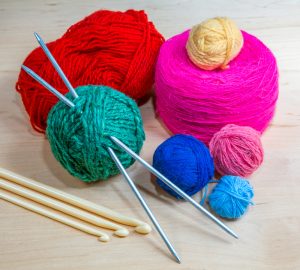 Choose the powerful, handheld gyroscopic hand exerciser that's right for you.
280 Classic

Cord-Start, Drop Resistant, 18,000rpm

Powerspin

Upper Arm & Shoulder exercise & rehabilitation (New darkened tube)

Autostart Classic

Auto-Start, Drop Resistant, 18,000rpm
Watch
Exercises
Practice these short, physio-designed rehabilitation and strengthening exercises.
Finger Flexors and Extensors

Forearm Pronators and Supinators
Wrist Flexors and Extensors

Treating Tennis Elbow – Lateral Epicondylitis
Can Powerball® help someone you know?
Email This Article to a Friend
...or

Share Us on Social Media