Repetitive Strain Injuries (RSI)
Powerball – the physio-recommended device for curing repetitive strain injuries
Following one of our physio-designed Powerball rehab programmes is guaranteed to bring fast and efficient pain relief and cure repetitive strain injuries (RSI). RSI can be highly debilitating, bringing pain, stiffness and numbness to the limbs and greatly affecting everyday life.
Over 4 million sold worldwide
To date, over 4 million people have benefited from using Powerball. Find out for yourself why Powerball is known as 'body armour for the arms and wrists'.
How does Powerball treat repetitive strain injuries? 
Powerball's non-impact resistance is the perfect antidote to inflamed tendons, joints & muscles effected by RSI. The unique isometric resistance generated by the spinning rotor quickly loosens and strengthens all of the major muscle groups within the upper limbs. Using Powerball dramatically increases blood flow along the entire arm, bringing collagen-healing nutrients and oxygen to the damaged muscle and tendon tissue, while also stimulating synovial fluid production in the wrist, elbow and shoulder, helping to lubricate all joints and increase flexibility & mobility from finger tip to shoulder.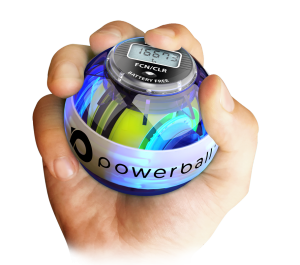 Where is your repetitive strain injury?
Click on any of the page links below to learn how Powerball can quickly help to rehabilitate your own specific RSI condition:
Why Powerball for RSI?
Cures & protects against RSIs
Reduces rehabilitation times dramatically
Builds wrist & grip strength
Strengthens muscles & tendons
Repairs scarred tissue
Increases blood flow
Non impact – Isometric resistance exercise
Powerball's physio-designed  rehab exercises
Powerball's physio-designed rehab programmes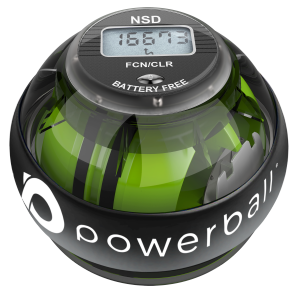 Physio Approved. Customer Tested.
Approved by physios and chiropractors
Fun and easy to use
1000's of five-star reviews
Over 4 million sold worldwide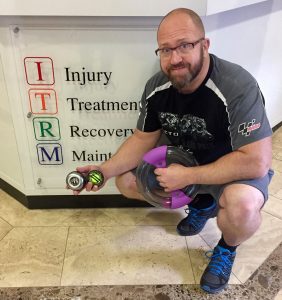 Choose the powerful, handheld gyroscopic hand exerciser that's right for you.