Computer related Repetitive Strain Injuries (RSI)
Say goodbye to repetitive strain injuries with Powerball
Repetitive strain injuries are commonplace due to computer use in workplaces or at home. Issues with fingers, hands, wrists, forearms and elbows can occur. Find out why Powerball has benefited over 4 million people worldwide. Powerballs isometric exercise comes recommended by physiotherapists. It is body armour for your hands & arms against all manner of RSIs.
Cure & prevent computer RSI
Perfect for exercising at your desk
Use before computer use to stretch & warm muscles keeping you healthy
RSI from Computer use…..
Fine, precise hand & finger movements necessary to operate mouse and keyboard, repeated thousands of times daily (overuse), causes strain and microscopic tearing of the forearm muscles powering the wrist, hands & fingers. Injured muscles tend to contract, causing decreased range of motion and tendon inflammation at either the elbow or wrist joints (or very often both). Inflamed tendons may additionally compress the median nerve running through the Carpal Tunnel in the wrist, bringing severe hand pain and numbness (CTS).
Powerball Isometric Exercise
Powerball is the home of gyroscope exercisers. A Powerball has a rotor (green wheel below) which spins on its axis creating resistance against the user. This resistance is created by the rotor as you turn your wrists which is known as gyroscopic precision (feels like gravity working against you). The faster the rotor spins the more resistance there is against the user. This resistance is purely isometric which is ideal for rehabilitation. If you want to find out more about how a Powerball gyroscope works see our blog: What is a Gyroscope?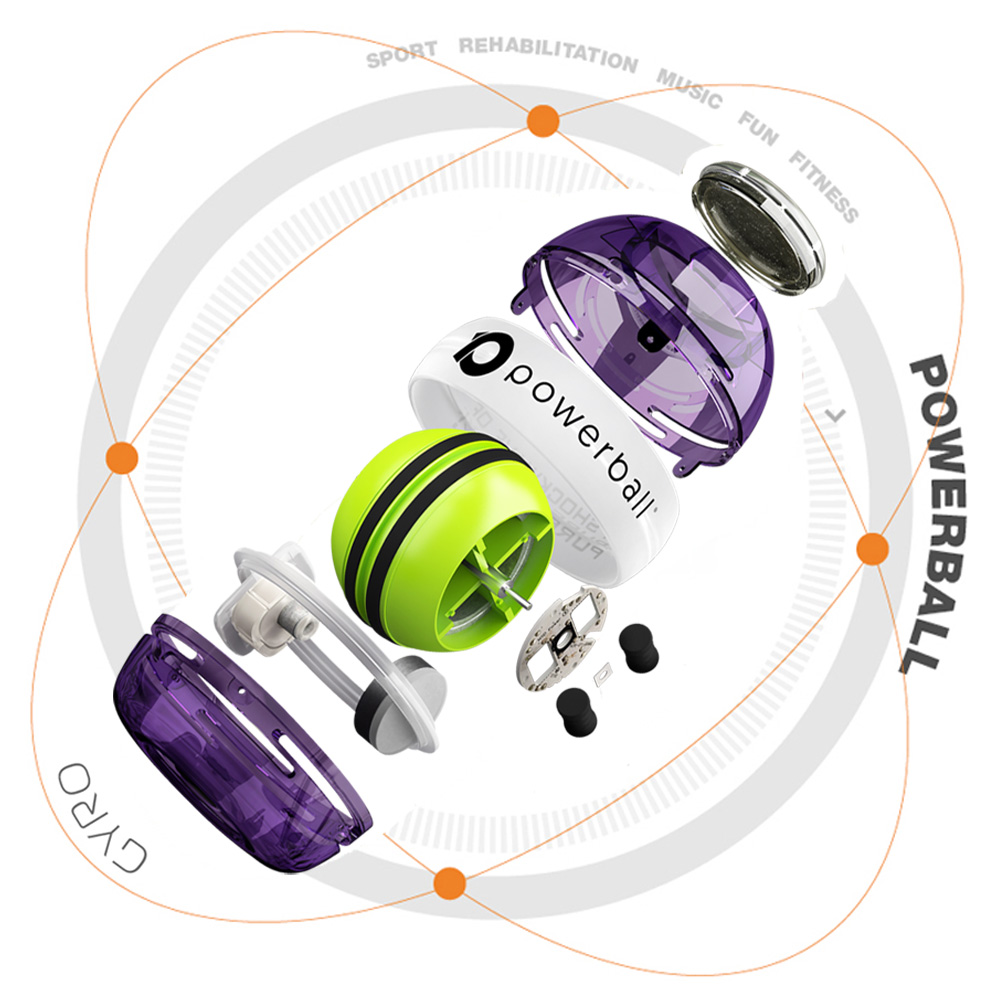 How Powerball cures computer RSI
Using Powerball daily will alleviate the symptoms associated with RSI from computer use. It will also guard against future problems with continued use. Powerball's isometric exercise efficiently stretches out and exercises the forearm flexors/extensors, increasing strength/flexibility in these muscles and joints through the non-impact resistance it generates as it spins. It will increase the range of motion and blood flow, bringing collagen healing oxygen and nutrients to help significantly reduce inflammation.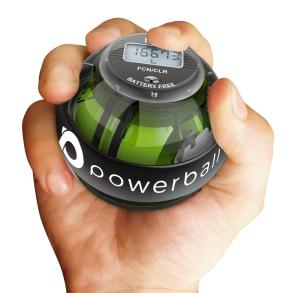 Exercise while you work
Powerball is the perfect desk exerciser, easy to use at work, at home or on the go. Ergonomic keyboards and braces will only plaster over the cracks whereby Powerball goes to the root cause in repairing the damage done by repetitive computer use. Find out why we have had 1000's of 5-star reviews.
Why Powerball?
Cures & prevents RSIs
Strength & flexibility from finger to shoulder
Strengthens muscles & tendons
Repairs scarred tissues
Increases blood flow
Voted Best Desk Exerciser
Non-impact – Isometric resistance exercise
Physio rehab exercises
Physio rehabilitation programmes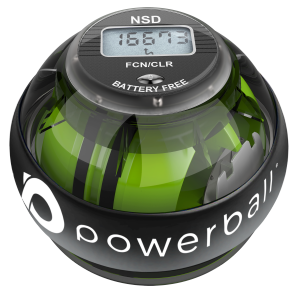 Physio Approved. Customer Tested.
Physio and chiropractor approved
Over 4 million sold worldwide
Fun to use
1000's of 5-star Reviews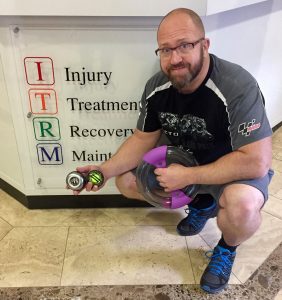 Choose the powerful, handheld gyroscopic hand exerciser that's right for you.
280 Autostart Classic

Auto-Start, Drop Resistant, 18,000rpm

280 Autostart Pro

Auto-Start, Speed Meter, Drop Resistant, 18,000rpm
Follow
Guidelines
Extensive, easy to follow exercise guidelines to help with your rehab and strengthening.
Week 1:
An initial workout of
3 x 30 seconds
spin sessions with a
1 minute break
between each,
repeated on alternate days.
Use your first session to establish the RPM at which you are challenged but can still maintain a solid grip on the ball.
Week 2:
3 x 30 second
spin sessions with a
1 minute break
between each,
repeated daily
.
Week 3:
3 x 60 second
spin sessions with a
1 minute break
between each,
repeated on alternate days
Week 4:
3 x 60 second
spin sessions with a
1 minute break
between each,
repeated daily
.
Remember
Initial spin speed is determined by your personal strength and fitness level as well as whether you're using the ball to rehabilitate a pre-existing injury or to help build muscle strength - always begin conservatively until you fully establish the spin speed at which your muscles are being challenged yet can still maintain a solid grip on the ball.
Progress is achieved by increasing duration and spin speed in conjunction with a regular exercise schedule. Should you experience any discomfort while exercising with Powerball® or Powerspin®, speak to your doctor or other qualified healthcare practitioner to get the best advice and support.
Watch
Exercises
Practice these short, physio-designed rehabilitation and strengthening exercises.
Finger Flexors and Extensors

Wrist Flexors and Extensors
Forearm Pronators and Supinators
Powerspin – Arm, Elbow and Forearm

Powerspin – Shoulder and Shoulder Girdle
Can Powerball® help someone you know?
Email This to a Friend
...or

Share Us on Social Media