Climbing Grip Training
Increase your Grip Strength and Endurance with Powerball
Find out why Powerball has been bought by over 4 million people worldwide. Whether you are looking to improve grip strength or wish to keep your hands, wrist and arms healthy Powerball should be essential for every avid climber. Powerball Increases grip strength endurance and improves aerobic capacity of the climber's forearms . Which allows you to climb longer and climb harder without getting fatigued or 'pumped'.
Increase climbing endurance & strength
Warm up and down after sessions
Perfect for rehab from injuries
How Powerball builds climbing Strength & Endurance
Powerball's unique resistance training is revolutionary in the way it strengthens hands, wrists, arms & shoulders. Isometric exercise is the most effective at building endurance as it replicates climbing resistance in the pressure it puts on your muscles.
Isometric Climbing Training
Powerball affords highly focused isometric resistance training from your fingertips to your shoulder, offering extremely effective training with long lasting benefit to climbers of all abilities. Perfect for warming up / warming down after climbing Powerball strengthens while also keeping you healthy. The resistance training from Powerball replicates closely the exercise from climbing itself but in a non impact way that will rejuvenate muscles instead of making them tired.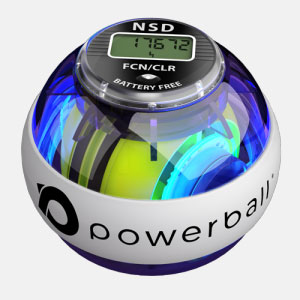 Physio Designed Endurance/ Strength Programmes
Powerball's range of physio designed resistance programmes include grip strength exercises, forearm, wrist, arm & shoulder. These climbing exercises, when performed daily, help to significantly increase muscular endurance and stamina levels in your forearms, raising the fatigue threshold at which dreaded 'muscle pump' occurs and substantially increasing your wrist and grip strength – you'll climb better as a consequence.
LCD Speed Meter -Track Your Strength Gains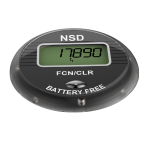 Powerballs battery free LCD meter uses magnetic energy created by the spinning Powerball rotor. This will allow you to track your progress and push yourself along during your recovery period.
Why Powerball for Climbing?
Increase grip and wrist strength
Increases climbing endurance levels
Stay healthy from fingertip to shoulder
Perfect for warming up and down
Track strength & endurance gains
Rehab from injuries
Train in work, on the go or at home
Physio  strength exercises
Physio strength programmes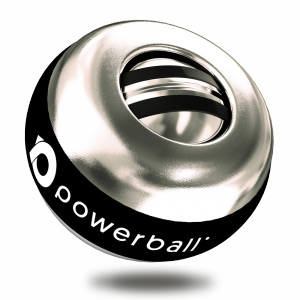 Physio Approved. Customer Tested.
Reccomended by physicians & sports professionals
1000's of five star reviews
Over 4 million sold worldwide
Easy & Fun to use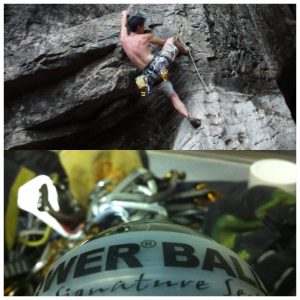 Choose the powerful, handheld gyroscopic hand exerciser that's right for you.
Watch
Exercises
Practice these short, physio-designed rehabilitation and strengthening exercises.
Finger Flexors and Extensors

Wrist Flexors and Extensors
Forearm Pronators and Supinators
Shoulder Girdle Upper Trapezius

Powerspin – Arm, Elbow and Forearm

Powerspin – Shoulder and Shoulder Girdle

Powerspin – Triceps, Deltoid and Pectoralis
Can Powerball® help someone you know?
Email This Article to a Friend
...or

Share Us on Social Media