Martial Arts - Grip, Strength & Rehabilitation
Add Powerball to your martial arts training regime
If you wish to improve grip and wrist strength, recover from an injury or looking for the perfect tool to complement your training then Powerball is for you. Powerball gives you the ability to strengthen from fingertip to shoulder. It is also a world class rehabilitation tool for a wide range of upper limb injuries. Find out why over 4 million people worldwide have benefited from Powerball.
BJJ wrist pain – Martial Arts grip & wrist training
Your fingers, hands, arms and especially wrists are put under a lot of stress from the day to day grind of training. Especially in Brazilian Jiu Jitsu, Wrestling, Judo or Akido where grappling heavy sessions can lead to acute (force or impact injuries) or chronic (ongoing repetitive strain injuries). Powerball is uniquely adept at preventing and treating both of these types on injuries. Powerballs revolutionary isometric resistance exercise cuts rehabilitation times dramatically, repairs damaged muscles and tendons while increasing the strength and endurance of the upper limbs.
Why is Powerball so Effective?
It is the isometric nature of the exercise with Powerball that makes it so different. Isometric exercise is what is most effective for building muscle endurance. However it can be as non-impact or high intensity as you wish. Which means you can rehabilitate gently when muscles are damaged or create up to 60 + pounds of resistance force when looking to increase strength when healthy.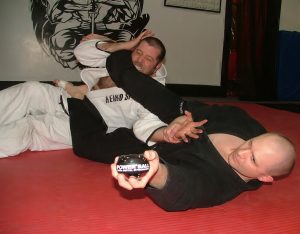 Track your strength & endurance gains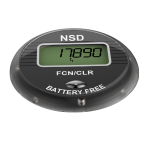 Powerballs battery free LCD speed meter uses the magnetic energy created by the spinning Powerball rotor to keep track of your progress. This allows users to track their wrist grip & forearm strength/ endurance gains while also monitoring your rehabilitation progress.
Which Martial Arts can benefit from Powerball?
All Martial Arts practitioners can benefit from Powerball use. If you are looking for strong and healthy fingers, hands, wrists and arms Powerball is for you. Our products have been used by professional MMA fighters/Boxers and martial artists of all levels.
9 Reasons why Powerball?
Build massive finger, grip & wrist strength
Finger, wrist, arm, elbow & shoulder rehabilitation
Track your progress
Perfect for warming up & down
Cuts rehab times
Cure & prevent RSIs
Non-impact – Isometric resistance exercise
High-Intensity – 60+ pounds of force
Physio strength & rehab exercises & programmes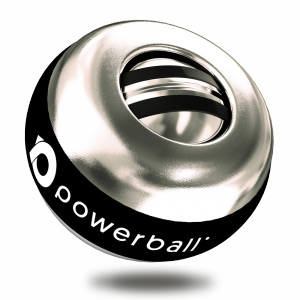 Physio Approved. Customer Tested.
Physicians & sports professional approved
Easy & fun to use
1000's of five-star reviews
Over 4 million sold worldwide
Choose the powerful, handheld gyroscopic hand exerciser that's right for you.
Watch
Exercises
Practice these short, physio-designed rehabilitation and strengthening exercises.
Finger Flexors and Extensors

Wrist Flexors and Extensors
Forearm Pronators and Supinators
Shoulder External Rotators

Shoulder Girdle Upper Trapezius
Can Powerball® help someone you know?
Email This Article to a Friend
...or

Share Us on Social Media